Welcome to the Fine Art of Susan S. Birdwell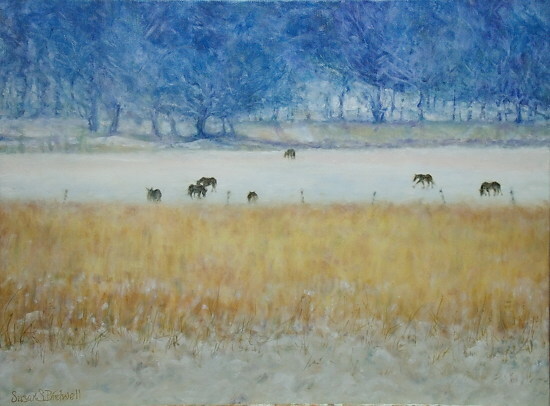 PORTRAITS IN OIL ~ PAINTINGS ~ DRAWINGS
LIMITED EDITION PRINTS ~ CLAY SCULPTURE
and
LEATHER SCULPTURE by Tony Birdwell

Wildlife - Landscapes - Cityscapes - Figures


"Some men go fishing all their lives without knowing that it is not fish they are after."
.....Henry David Thoreau
.....and so it is with Art as well. It is the love of process that keeps us knee deep in a cold river or in front of a white canvas...mesmerized...lost in time and space and dreaming of possibilities...




All images on this web site are the copyright of Susan S. Birdwell and Tony L. Birdwell and may not be reproduced without express written consent of the artist.